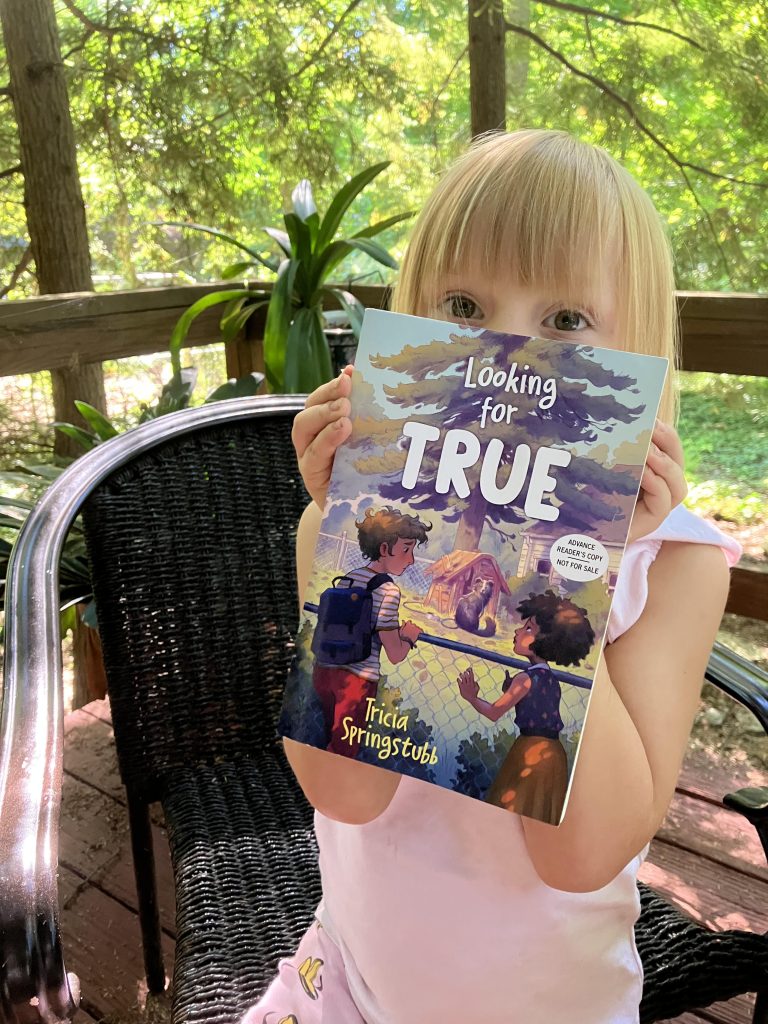 TRUE and I have been out in the real world, visiting book festivals, book stores and libraries in real life. I had two books come out during the pandemic, so you can guess how exhilarated I am to be among my readers again.
And…it's so much fun to talk about TRUE. Writers are supposed to have "elevator pitches" for our books–a synopsis we could give someone in the time it takes to ride from one floor to the next. But I have never been any good at that. When asked, "So, what is your book about?", I've always wanted to reply, "Do you have twenty minutes?" My books always seem so complicated!
TRUE is different. It's got (I hope) some important themes and resonance, but the plot itself is easy to summarize: two very different kids who live in the same small, struggling town team up to save a dog that's being abused.
Reader, if you know me at all, you know there is a happy, hopeful ending! In a starred review, The Horn Book called it "Because of Winn-Dixie for a new generation." Publishers Weekly also compared it to Winn-Dixie, probably one of the most most beloved books of the last two decades.
As TRUE begins its journey into the wide world, I hope you'll find it in your library or indie bookstore. Please let me know what you think of it!