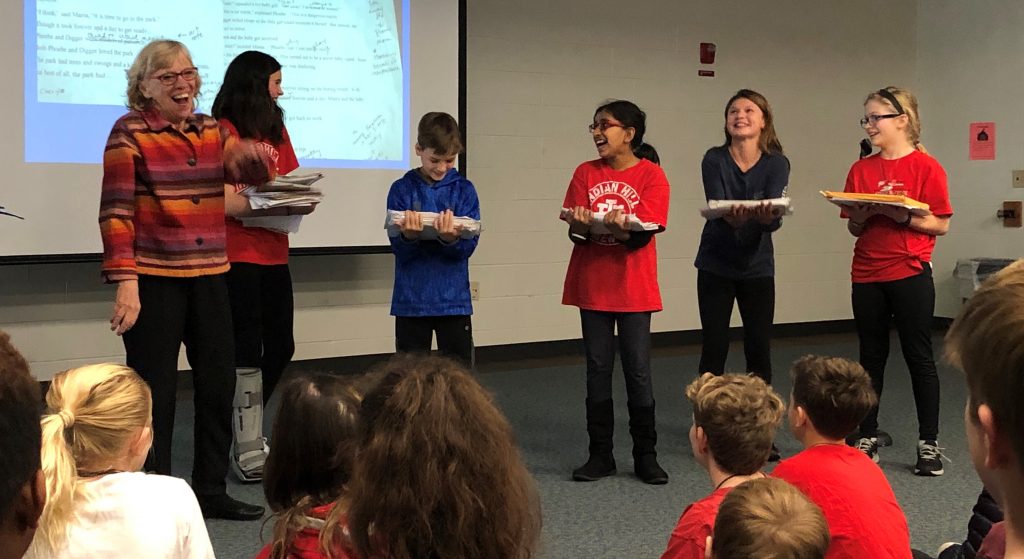 I can see my grass for the first time in weeks! The snow is melting, the mud is oozing, the robins are singing, the dreaded standardized testing will soon be over–it must be time for spring school visits.
This year, for the first time in forever (my granddaughter's favorite Frozen song), I'll be visiting schools in person again. If anything fills me with hope and joy, this is it.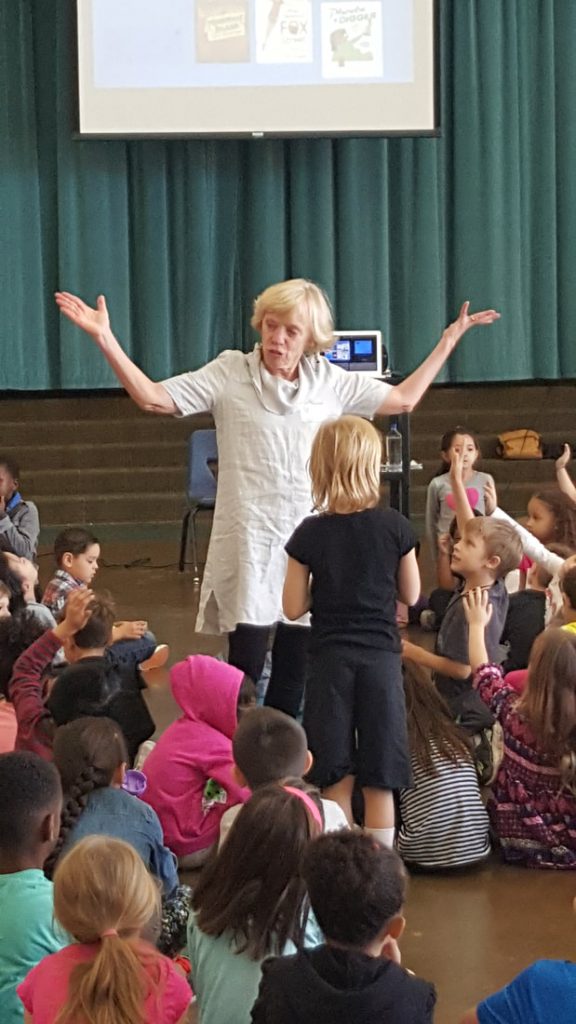 There'll be actual real live people/ It'll be totally strange/But wow am I so ready for this change!
No offense to Zoom, to whom (!) we all owe so much, but nothing compares with the chemistry of actually being together, sharing, brainstorming, laughing. Kids sidle up to me with secret confidences. I get to admire the hallway art. Something unplanned and unscripted always happens, and it's often the most memorable (for better or worse) moment of the day.
For the first time in forever/There'll be magic/There'll be fun!
Bring on the snowdrops and daffodils! After way too long, bring on the real, live visits!