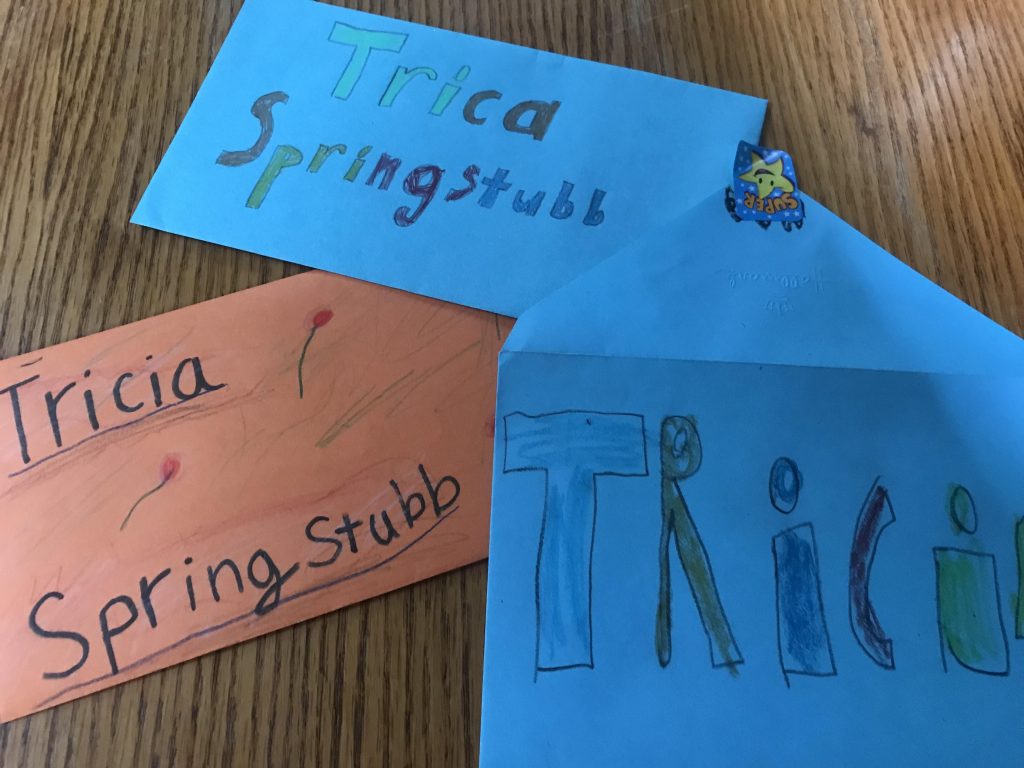 One of the (many many too many to name) pleasures of writing for younger readers is that they send you REAL mail! These are from a batch sent to me by some third graders. To give you an idea of how precocious and thoughtful (not to mention hilarious) they are, here are a few quotes:
"Hello! This is _______one of the lovely children you visited today."
"I loved your book. There was so much figurative language. The lines flowed like a stream."
"I like your choice of setting. If you wouldn't of chosen that, I wouldn't of known what a dead end is."
"What Happened on Fox Street is so juicy!"
"Before you came I thought it took a week to make a book."
"How do you think up all this stuff?"
"My mom thinks cats suck out your soul."
(That last one is a response to me showing them photos of our cat Billy.)
I have missed these in-person visits and am so glad they are slowly, safely starting back up again. In the meantime, three cheers for penciled and crayoned letters!