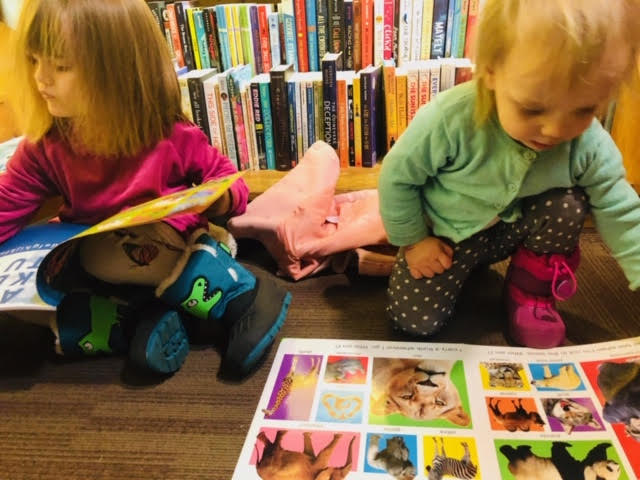 I spent this gray, sleety morning babysitting my granddaughters. They are 4 and 2 and when I'm with them, I am approximately 3. We started off with a few educational puzzles, but somehow the puzzle pieces became dishes, and some beads became picnic food, and off we went into Imagination-ville. We rode bikes and drove cars (got caught in a nasty traffic jam and had to be rescued by a crane, which let me tell you was hair-raising), visited a playground, broke bones, visited the hospital, befriended a monkey, ate broccoli-cranberry ice cream (better than you think) and in between had many lullabies and bedtime stories (people who live in Imagination-ville only sleep about 20 seconds a night, it turns out, but they spend a LOT of time getting ready for bed).
Of course we never called it Imagination-ville. While we were there, we just lived it, moment to exciting moment. Who knew what would happen next? We were the bosses of the universe, but the universe still surprised us.
When I write, I live in my imagination, yet even in my first drafts I'm at least faintly aware of bending the arc, shaping a cohesive whole. I feel the constraints of Story tugging at me. But this morning I just played. No need for a beginning, middle and end, or a plot that lasted more than a minute. We did have a theme, though. I'm pretty sure it was: Wow! Life is amazing!