This post recently appeared on the Nerdy Book Club blog. So excited to be going to this conference, I'm sharing it here, too!
Back in the day when I was still a fledgling, I was thrilled to get a letter (a real one) telling me I'd won the Ohioana Book Award, something I didn't even know existed. I wrote my little speech and nervously practiced it, trying hard to eradicate "umm" from my vocabulary. When the day came, my husband and three daughters drove down to the Columbus state house with me. The affair was, as those things usually are, a happy blur. I remember anxiously hoping that my youngest wouldn't have a melt-down in the middle of the ceremony, but the only other thing I remember with absolute clarity is that Virginia Hamilton was there.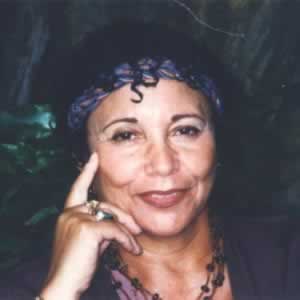 Virginia Hamilton! Regal, serene, beautiful, there she sat, her husband Arnold Adoff at her side.  She was receiving the Career Medal for a body of work that had been honored with every distinction and award. In 1974 she'd become the first African American writer to win the Newbery Medal (yes, it took that long) for M.C. Higgins the Great, and she was only getting started.  I'm embarrassed to say I didn't find her books on my own. My older girls started bringing them home, inspired by teachers and librarians wiser and more aware than I.  The People Could Fly—yes, and we, her readers, took wing, too.
That afternoon she was besieged by admirers, and I was too tongue-tied to attempt a real conversation with her. Now I regret that, but then it felt enough to be in the same room, to dare to dream that someday I'd have a career that was a small glimmer of hers.
Hamilton called her work "liberation literature." She asked her readers to be witnesses to the suffering and triumph of her characters, and she believed that, in the process, characters and readers experienced a simultaneous freeing born of courage and new understanding. Memory, tradition and legacy were at the heart of her work. As a young woman she moved away from the Ohio family farm where her grandfather was brought an infant, via the Underground Railroad. Later she returned and raised her own children there. Family and sense of place were deep, recurring inspirations, and it's here that she and I most connect as writers. I don't know a better description of fiction writing than hers: "exploring the known, the remembered, and the imagined, the literary triad of which all stories are made."
Fast forward to the second time I won the Ohioana Award. By then I knew very well what it meant, and I was even more thrilled. By then, tragically, Virginia had died, far too young. Yet my connection with her continued: Arnold Adoff was at the ceremony, honored for the book Virginia Hamilton: Speeches, Essays and Conversations, edited by him and Kacy Cook. This time, we talked–about her, and writing, and her, and kids, and her.
Our happy, fortuitous bond continues. In 1984, the Virginia Hamilton Lecture in Children's Literature was established. It grew into the Virginia Hamilton Conference, now the longest running event in the United States to focus on multi-cultural literature for children and young adults. This April, I'll be presenting there, along with the wonderful writer Shelley Pearsall. Our workshop is "Seeking a Wider Window," a title inspired by another great Ohio contributor to children's literature, Dr. Rudine Sims Bishop, author of the seminal "Mirrors, Windows and Sliding Glass Doors." Shelley and I will be talking about the deep challenges, responsibilities and rewards of writing characters whose backgrounds are very different from our own. We mean to make our workshop an open dialogue with the teachers and librarians who come, a chance to learn as much from each other as we can—a communal liberation of minds and hearts. We very much hope Virginia Hamilton's generous, wise spirit will be in the room with us.