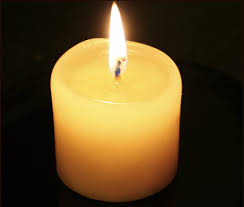 This is a post I wrote this week for the wonderful blog From the Mixed Up Files.  Sharing it here with love and hope:
This shortest day of a too-dark year seems like a good time to share a story I sometimes tell on school visits. I can't remember where I first heard or read it, and I change it a bit every time.
Once there was a king who was growing old. Soon it would be time to leave his kingdom to one of his three daughters, so he called them to him. Which of them could fill the throne room, wall to wall and ceiling to floor with something precious? She would inherit the crown.
The first daughter ran to the royal coffers and had the servants drag in bag upon bag of gold coins and spill them out. Yet they did not fill the room.
The second daughter ran to the royal wardrobe and had the maids carry in piles of gowns and jewels and dancing shoes. They did not fill the room either.
The third daughter stood before her father and quietly smiled. She reached into her pocket, making her big sisters laugh and sneer. As if a person could fill this grand room with something small enough to fit into her hand.
But they stopped laughing when their sister drew out …a candle. For when she lit it, its yellow glow grew and grew till it reached every corner of the room, spreading its golden warmth everywhere.
A book, I tell the kids, is like that candle. Stories and poems glow and spark and warm the world with their shining light. They show us the way. They make us less afraid. They fit in our pockets, yet their light fills hearts. A book, a great poet once said, "should be a ball of light in one's hands."
So on this longest night of the year, let's light candles, let's warm ourselves by fires, let's write and read and share stories. Let's remember again some of the wisest words ever spoken. "Darkness cannot drive out darkness; only light can do that," wrote Dr. Martin Luther King Jr. "Hate cannot drive out hate; only love can do that."
****
Warmest, brightest holidays to you and those you love